———————————————————————————————
When the Keller family adopts two adorable King Charles Cavalier siblings, Robin and Summer, their hands soon become full: potty training, nighttime walks, bubble baths, endless games of fetch, and plenty of doggy treats. Young teenagers Annie and Joey Keller love the responsibilities, just as much as they love their adorable puppies. The bond between child and dog is simply unmatched.
But the family's world is turned upside down the day Joey and Annie leave for sleepaway camp, and one little mistake sends the domestic, housebound dogs into the untamed wilderness of the mountains. Alone and without shelter, Robin and Summer are forced into survival mode in order to escape the dangers of nature, and to make it back in one piece to their beloved family. Stormy weather, harsh terrain, devious predators, and a lack of food and water are just some of the obstacles they confront on their death-defying journey.
With time running out,  Joey and Annie, along with their parents and friends, must band together to find and rescue the lost dogs before it's too late.
Based on real-life brother and sister canines, Robin and Summer, The Wild Adventures of Robin and Summer is a tale about epic stakes, the value of family, and the power of faith. Prepare to laugh, cry and cheer as these two dogs take on the impossible.
The Wild Adventures of Robin and Summer will make a great gift for the holidays, be the recipient a teenager, grade schooler, or an adult.  It's one of those books that appeals to all ages, and if the recipient loves dogs it is an absolute homerun gift. And incase you're wondering why we are promoting the book on DML CBD, without giving away any spoilers, both dogs use the Miracle Me CBD Pet Tincture in one of the chapters. 
ORDERING PROCESS
– Click the BUY NOW button below.  Select your quantity.  Pay for your order.  You will receive an email confirming your order.
– Orders are processed on a first come first served basis.  When you checkout be sure to confirm your shipping address is correct. Be sure your email is spelled correctly.
– If the checkout system rejects your address, add the 4-digit extension for your zip code.  Once checkout is complete you will receive a receipt via email. When your order ships you will receive an email with tracking.  Shipping is ground service USPS.
SHIPPING 
Processing your order may take up to fourteen (14) days.  All orders are shipped ground service via USPS.  Therefore, please add an additional seven (7) days for your order to arrive. This means your order may take up to twenty-one (21) days to arrive. 

SHIPPING ADDRESS 
Please CONFIRM your shipping address at checkout.  We ship to the EXACT address you provide, and we are NOT responsible for packages that are sent to the wrong address.  Be sure to confirm your shipping address.  Also, be sure to check your email address is spelled correctly.  If you submit the wrong email address you will not receive confirmations.
OTHER
All sales policies apply, and all sales are final. Once an order is placed and a shipping label is printed we cannot cancel, change, edit, or delay an order.
PRICING
One Book: $22.00
3 Books: $60.00 ($20 per book)
6 Books: $108.00 ($18 per book)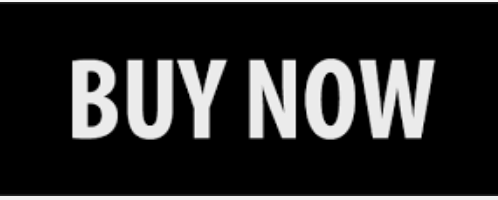 (THIS IS NOT APART OF THE CURRENT BUY ONE GET ONE FREE (BOGO) DEAL)