About DMLcbd.com
DMLcbd.com is the property of Project 1600 Inc.  When you buy from this website, your credit card will be charged by my company, Project 1600 Inc.  Disclaimer:
On January 31, 2020, the Department of Health and Human Services (HHS) issued a declaration of a public health emergency related to COVID-19 and mobilized the Operating Divisions of HHS. In addition, on March 13, 2020, the President declared a national emergency in response to COVID-19. Therefore, FDA is taking urgent measures to protect consumers from certain products that, without approval or authorization by FDA, claim to mitigate, prevent, treat, diagnose, or cure COVID-19 in people. We urge visitors of this website to recognize that WE DO NOT SELL products that are intended to mitigate, prevent, treat, diagnose, or cure COVID-19 in people. There are no products on this website that are labeled authorized products for the mitigation, prevention, treatment, diagnosis, or cure of COVID-19.
About Me
My name is Dennis Michael Lynch, but most people refer to me as DML. I am best known for my work as an investigative filmmaker, news professional and public speaker.
I have appeared hundreds of times on local and national radio and TV news networks, including Fox News, CNN, NPR, CSPAN, and MSNBC to name a few.
For years I was a regular contributor for the highly respected Fox News program, The Kelly File, where I reported on an array of topics and events.  I also hosted my own TV program on the cable news network, NewsmaxTV.  Dennis Michael Lynch UNFILTERED, was the highest rated program on the network during its run.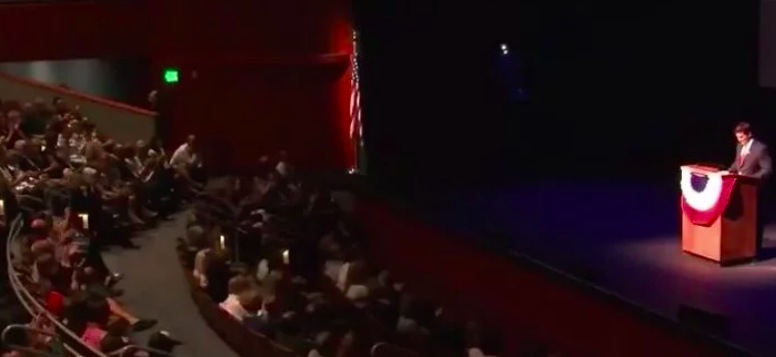 My films on immigration and homelessness in the U.S. are highly acclaimed for their honest story telling.  Some of my films have been used by members of Congress, the National Security Agency ("NSA"), U.S. universities, and sheriff's departments for training and educational purposes.  In addition, I have provided consulting for high-level political figures, and provided testimony for state legislators.
I have never been accused of spreading "fake news" by the fact checker services, nor have I ever accepted offers to endorse a 3rd-party product or service that I do not use or believe in.  I have rejected such offers due to a commitment to my supporters who trust that I will never compromise my dedication to truth telling.  They know I will not be influenced by money.
In 2000, I was given the highly respected Entrepreneur of the Year Award by one of the world's largest accounting firms Ernst & Young.  I have often been sought out to be the keynote speaker at countless events throughout the United States.
I am married to my high school sweetheart.  We have been together for more than 30 years, and we have four beautiful children.  My wife Mary and I run the DML Foundation, a 501c charity that helps fund programs for veterans and children in need.  We donate every single dollar we receive. A portion of each sale made on this website is donated to the DML Foundation.