ALERT: BUY ONE GET ONE FREE! MIRACLE ME CBD MINI PAIN RELIEF BODY OIL is available for purchase at a BOGO price. For example, if you buy 1 bottle, you will receive 2 for the price of 1. If you buy a 3-Pack, you will receive 6 for the price of 3. And if you buy a 10-Pack, you will receive 20 for the price of 10.
*Your free items will not be reflected in your cart or on your receipt because they will automatically be added during the shipping/fulfillment process. Click the BUY NOW button to get yours today.
---
MIRACLE ME MINI
Quick Facts
1) Oil-based product used as topical.
2) Includes a powerful blend of isolate CBD and essential oils
Overview
The Miracle Me Body Oil product is owned and sold exclusively by DML CBD. Our proprietary blend of essential oils and best-in-class CBD isolate creates a product like nothing else on the market. Thousands of our customers swear by the incredible, fast-acting pain relief that Miracle Me offers. Customers use this product for an array of issues: Muscle pain, joint pain, bug bites, calluses, reducing inflammation, and headache relief.
Use
Simply fill your palm with MIRACLE ME, then rub it into your hands lightly. Then rub the oil onto the body part in need of relief.  This product is for adults only, and should not be used by people who are younger than 21-years-old. NOTE: If you are allergic to essential oils please do not buy this product. If you have more questions, email us at [email protected].
Buying Options
MIRACLE ME MINI comes in a 1oz glass bottle with a protective cap and a simple pump top.  If you are looking for a bigger bottle, MIRACLE ME CBD BODY OIL also comes in a 6.7 oz container.  (click here for 6.7 oz bottle)
---
ORDERING PROCESS
– These products are for adults only, and should not be used by people who are younger than 21-years-old. Click the BUY NOW button below.  Select your quantity.  Pay for your order.  You will receive an email confirming your order.
– Orders are processed on a first come first served basis.  When you checkout be sure to confirm your shipping address is correct. Be sure your email is spelled correctly.
– If the checkout system rejects your address, add the 4-digit extension for your zip code.  Once checkout is complete you will receive a receipt via email. When your order ships you will receive an email with tracking.  Shipping is ground service USPS.
SHIPPING 
Processing your order may take up to fourteen (14) days.  All orders are shipped ground service via USPS.  Therefore, please add an additional seven (7) days for your order to arrive. This means your order may take up to twenty-one (21) days to arrive. 

SHIPPING ADDRESS 
Please CONFIRM your shipping address at checkout.  We ship to the EXACT address you provide, and we are NOT responsible for packages that are sent to the wrong address.  Be sure to confirm your shipping address.  Also, be sure to check your email address is spelled correctly.  If you submit the wrong email address you will not receive confirmations.
OTHER
All sales policies apply, and all sales are final. Once an order is placed and a shipping label is printed we cannot cancel, change, edit, or delay an order.
PRICING:
Single: $58.00
3-Pack: $149.99 (save more than 10% per bottle)
10-Pack: $450.99 (save more than 20%)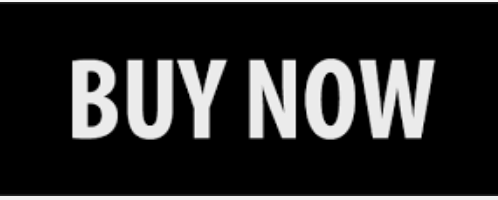 ---